Transportation

1 -- 5 December 2014

Dubna is located around a 100 km northbound from Moscow on the banks of the Volga river.




Transportation

Transportation from airports Sheremetyevo and Domodedovo to Dubna and back will be arranged by our Institute. Please, inform us about your flight at your earliest convenience.




Dubna maps:
ffk08, Saint-Petersburg, the Mendeleev Institute for Metrology
ffk10, Saint-Petersburg, Ioffe Inst.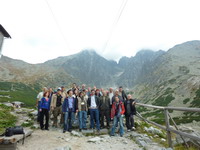 ffk12 , Slovakia, High Tatras.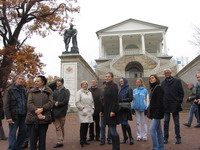 ffk13, St. Petersburg, Central Astronomical Observatory of the Russian Academy of Sciences at Pulkovo