In the second half of June 2014, Joint Institute for Nuclear Research organizes a scientific forum aimed at strengthening the existing and establishing new scientific contacts between leading scientific-research centers of India and the Joint Institute for Nuclear Research. The forum should result in finding new possible focal areas of cooperation, leading to new forms and next steps of cooperation.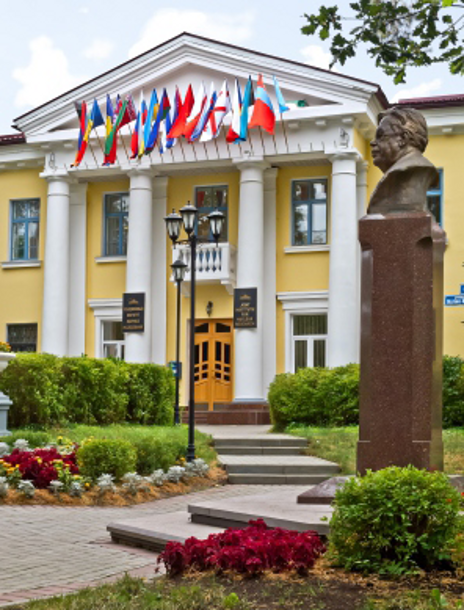 The forum will start with a plenary session during which the participants will be presented with an overview of JINR recent activities as well as talks from the invited Indian colleagues. The plenary session will be followed by the excursions to JINR's laboratories with the most significant projects, where according to areas of interest several focus groups will be formed. Every group will spend at its' laboratory 2 days, working on topics of their interest.

The topics of the forum will cover all the main fields of JINR's activity: theoretical and experimental studies in elementary particle physics, nuclear physics, condensed matter physics, radiation biology, computing and information technologies, detector development and R&D. The Joint Institute is a large multidisciplinary international scientific centre where fundamental physics research is integrated with the applications of innovative science-intensive technologies and the development of education in the related fields of science. Detailed information about directions of research at JINR is available at the official JINR site (Topical plan for JINR research and international cooperation in 2014  )

JINR expects the participation of senior experts and future project leaders from the Indian side. The forum will result in a concluding plenary session with expert remarks of the invited scientists from India and will lead to signing of forum's summary (resume), representing its results and achievements.

Young specialists from India are offered the possibility to get insight of the JINR main facilities within the framework of student practices organized by the JINR University Center. The nearest practice is scheduled on  September 2014.
NEW! Видео "Индия-ОИЯИ: новые горизонты сотрудничества 2014"
NEW! India - JINR Forum, Dubna 2014 (english version)
PROGRAM COMMITTEE
V. Bednyakov (JINR)
S. Dmitriev (JINR)
V. Kadyshevsky (JINR)
V. Kekelidze (JINR)
V. Korenkov (JINR)
E. Krasavin (JINR)
V. Matveev (JINR)
T. Ramakrishnan (Indian Institute of Science, India)
V. Rubakov (INR RAS, Russia)
N. Russakovich (JINR)
A. Sen (Harish Chandra Research Institute, India)
V. Shvetsov (JINR)
B. Sinha (Saha Institute of Nuclear Physics, India)
D. Srivastava (Variable Energy Cyclotron Centre, India)
V. Voronov (JINR)
G. Zinoviev (BITP, Ukraine)
ORGANIZING COMMITTEE
N. Russakovich (JINR) - Chairman
D. Kamanin (JINR) – Vice-chairman
V. Aleynikov (LRB, JINR)
M. Deka (BLTP, JINR)
M. Hnatič (BLTP, JINR)
O. Culicov (FLNP, JINR)
S. Nedelko (BLTP, JINR)
D. Naumov (DLNP, JINR)
S. Pakuliak (UC, JINR)
D. Peshehonov (VBLHEP, JINR)
A. Popeko (FLNR, JINR)
B. Saha (LIT, JINR)
T. Strizh (LIT, JINR)
A. Yeremin (FLNR, JINR)
P. Bubnova (JINR) - Secretary
Y. Polyakova (JINR) - Secretary
Participation by invitation only. Local expenses (accommodation (breakfast & lunch included), transportation from Moscow airports to Dubna and back, welcome party & conference dinner, conference fee) will be covered by organizers.
Contacts
JINR, Joliot-Curie 6, 141980 Dubna, Moscow Region, Russia
e-mail: if2014@theor.jinr.ru
Fax: +7(496)2165084